Official trailer via Netflix
When "Queer Eye" first premiered last year on Netflix my Herzblatt and I were instantly hooked. We binge watched the eight episodes and fell in love with the Fab Five in seconds. We really enjoyed the show but something felt off to me. I couldn't name or pin it down in that moment so I forgot about it. Until the second season of the show came out last June.
In honor of the new episodes we decided to rewatch the first season and while doing so I finally recognized what made me feel a little uneasy. Actually there are a few things. And although I still love the show and their hosts I decided to write about the stuff that makes me cringe.
If you don't dress up how do they know you love them?
One thing that especially Tan is repeating in almost every episode is "you have to dress up for your spouse. I have been married for ten years and I am still making an effort to look my best every day for my husband." Well, that's nice! But also kind of shallow?
Don't get my wrong, I totally think it's okay to be wanting to look nice for your significant other but the way is it said in "Queer Eye" always gives me the feeling that I am not loving my partner (the right way) if I am not running around like a catwalk queen every damn day. Isn't it sad if your partner only loves you when you look your best?
And on the other hand: does my significant other really love me if they only see me as beautiful when I am waltzing around in a fancy dress and make up? Shouldn't it be totally irrelevant how I dress? Isn't this whole love thing about your personality and how you complement each other? And if my partner can't see me for who I am when I am wearing sweatpants and a beat-up t-shirt… I may be totally wrong but maybe they are not the right person to be with in the first place.
Personal Space? Never heard of it.
It's no secret that the Fab Five are huggers – passionate and unapologetic huggers. Which is absolutely fine… if the other party of such action is consenting to it. But there are many scenes in which it just looks like the participants aren't comfortable at all.
The first man that comes to my mind when I think about it is Neal from episode 01×02 "Saving Sasquatsch". He literally says in the very first minutes of the first meeting with the Fab Five that he's a very private person who needs his space and doesn't like to be touched. And what are they doing? Yes, exactly, they are hugging him. Even when he says "sorry, guys, I don't like that" they keep doing it. They are even telling Neal that he has to let people touch him to become a better person – well, not in these words but that's what it sounded like to me.
And it doesn't get better. Again and again they invade Neals personal space, not caring about his needs at all and then celebrating themselves when he hugs them in the end without looking like he's going to bolt any second. It really made me feel uncomfortable to see this man struggle… and the total ignorance he encountered.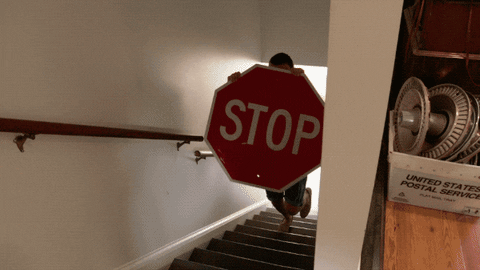 (via)
Let me tell you what you want, what you really really want
And this brings me directly to the next point on my list: the ultimate goal of the make over. Or at least the one I always see behind all this: getting laid. When the Fab Five are visiting a man who's single you can be pretty sure that at one point in the episode they will ask him if he doesn't want to have a lady friend (over).
And while I can totally understand the need for human connection and love I just think that this obsession with relationships that they seem to have is kind of over the top. Like: do they even consider that maybe one of their participants may be at a point in his life where he isn't interested or ready to fall in love?
It always feels like the Fab Five are pushing the idea of a relationship onto the men, no matter if they expressed the need for one or not. "You want to have a girlfriend, don't you?" And that really sucks balls.
Mister, I'll make a man out of you
Another thing a real man seems to have to have is a manly apartment. With blue furniture and grey painted walls. I think it's really annoying how often they say that this or that room is not a "man's room".
My problem with this is not even that they totally change the rooms of the participants, some of them really benefit from the make over, it's the emphasis on "manly". Same goes for everything else the Fab Five are changing during their stay: clothes, behavior, flirting, self-presentation. Everything has to be more masculine. Cause no one – especially no women, who are apparently essential for a happy life – likes a not-manly man.
This is my box and I am really comfortable in it
The last thing I want to mention here is actually the central issue of all points above. Okay, maybe not the first one but the other four are resulting into one observation: the Fab Five are not able to grasp ways of living that differ from theirs.
It happens very often that they are trying to push what in their opinion is an acceptable lifestyle for a young man onto the participants. They tell them that they have to change a lot in their lives to be happy and good members of society and while in some cases that really helps, in others it is downright offensive.
They don't accept boundaries, they try to dictate some of the participants how to live their lives, they downgrade the way they are living right now and sometimes don't respect them for the men they are. Yes, this might sound a little harsh and is not always really recognizable since it's sold as good advice ("we only want the best for you") and buried under a lot of laughs but in some episodes it really jumps right at you.
One episode that was especially painful for me to watch was "Sky's the Limit" (02×05). The Fab Five get to make over a young trans man named Sky who just had his top surgery and is still in the process of transitioning and finding his place in the world. And for me it felt like the Fab Five are ripping his whole life which is a very important part of his identity apart.
This includes e.g. a rainbow flag that he has on his living room wall. And what is the reaction of our beloved hosts to that? – "Pride is not a decoration, it's a pillar of you life." And even if that's true, what gives them the right to condemn Sky's choice to put it on the wall? Especially after he says that's in an important piece for him.
The same goes for his clothes. Yes, they might look like something a sixteen-year-old would wear but I think it becomes clear very fast that Sky is still searching for the right style for him. Again: he's at a turning point in his life, being able to be his true self for the first time in ever. This is a really delicate situation and in my opinion some things that were said or done were insensitive.
I am not saying that the Fab Five are doing this on purpose but I think that they not always think about what their "tips" might be doing to the person they want to help. Sky is a extreme example, I will admit that, but that doesn't mean that I didn't get the same feeling while watching other episodes, too.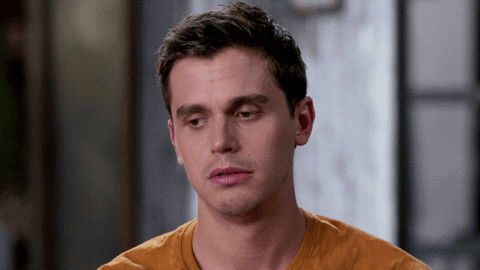 (via)
So, yeah, this is what bothers me about "Queer Eye".
Now you might ask yourself (or me) why I am still (re)watching the show. And the answer couldn't be any easier: because I still enjoy it. It's entertaining and I love the Fab Five. Yes, I can love them and still think they are ignorant men. As a wise person once said: you can like thinks even if you are aware that they are problematic.
Did you watch "Queer Eye"?
What is your opinion about the things I mentioned? Am I alone with this assessment?
Tell me! 😀
Loading Likes...